As the focus shifted from federal politics back to the territory, members of the Legislative Assembly debated and discussed their way through the mid-point of the fall session. The Yukon government also made some important announcements, so let's get into them.
Changes announced for the Whitehorse Emergency Shelter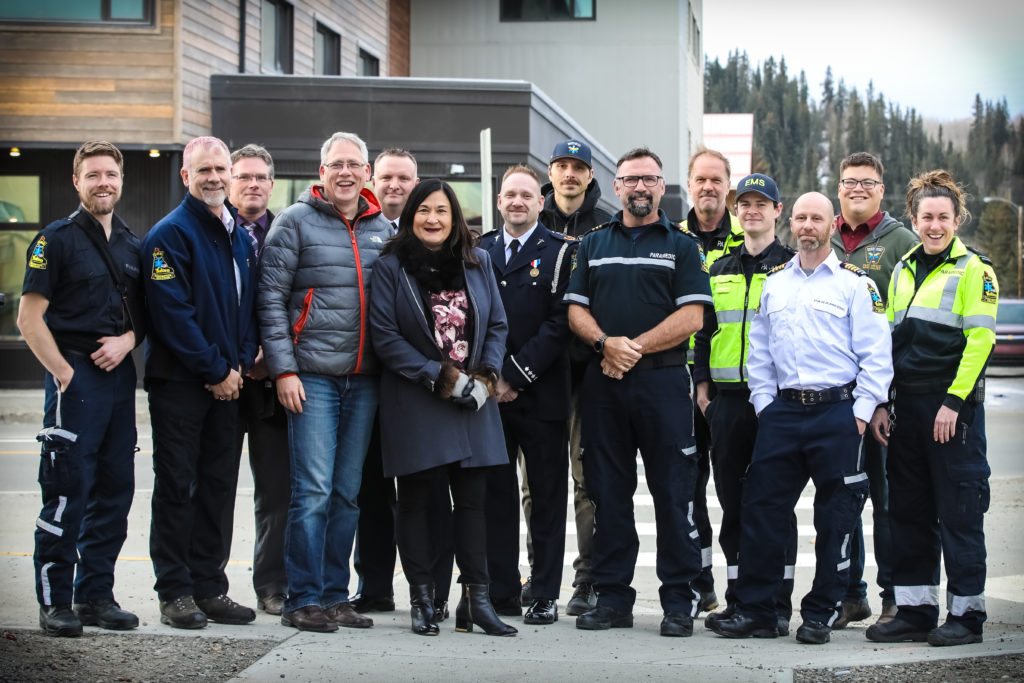 Our Liberal Caucus is excited to see improvements announced this week at the Whitehorse Emergency Shelter.
The Yukon government, along with its partners including the Safe at Home working group, announced a suite of new changes, including:
The Department of Community Services stationing an EMS paramedic at the facility 10 hours a day and seven days a week
The Department of Health and Social Services adding two mental health positions at the facility, including one psychiatric nurse and one mental health counsellor
The Department of Health and Social Services adding a social worker and outreach worker, as well as exploring adding two additional workers given the high number of drop-in clients in need of support
A guest advisory committee to provide the Department of Health and Social Services with recommendations about programming and services
The facility's 20 apartments proposed to be use as permanent housing for chronically homeless individuals with complex care and support needs
The RCMP, along with the Department of Health and Social Services, planning to pilot a community liaison officer position, with a focus on supporting the facility and community-based policing
The Department of Justice coordinating a community safety planning process that will bring together other departments, representatives from First Nations governments, the RCMP, non-governmental organizations, businesses and community members to develop a community safety plan
A focus on First Nations programming
A monthly newsletter that will highlight the activities and programming happening at the facility
We all know that poverty and homelessness are real problems here in Yukon, as they are across this country. When the Government of Yukon began operating the facility as a low-barrier shelter, the full scope of this problem became even more apparent as more and more clients began accessing the facility not just for shelter, but also to meet a range of other health and social needs. It is clear to us that only a cooperative community-based effort will address the needs of the most vulnerable in our community and meet the goals of our Safe at Home Action Plan.

Minister of Health and Social Services Pauline Frost
Air North announces expanded routes
A huge congratulations is deserved for Air North, who announced this week expanded routes to Watson Lake and several B.C. locations, including Nanaimo and Prince George. Our Liberal Caucus is proud of Air North's success and we are glad Yukoners will have more options for flying in and out of the territory now.
"This will reduce travel costs for our charter customer, provide enhanced travel opportunities for Yukoners and visitors, and help us to keep our airfares affordable by absorbing some of our overhead expense. Just like our partnership with Victoria Gold with respect to our scheduled service to Mayo, this partnership with Coeur Silvertip provides a great illustration of the broad benefits that can accrue from increased activity in our mining sector and strategic partnerships between mining companies and local businesses as well as with First Nations."

Air North President and CEO Joe Sparling
Making progress on the climate emergency
The Yukon government declared a climate emergency at the start of this session, and our Liberal Caucus is proud to see the government follow through on this important issue. A few initiatives that should be highlighted:
Single-use bag ban. Ted Adel, MLA for Copperbelt North, introduced a motion this week to ban single-use bags across the territory. This would go a long ways to reducing our landfill waste and environmental pollution. This month, Nova Scotia introduced similar legislation. Unfortunately, we are disappointed to see the Yukon Party voting against this motion.
Retrofit loan program. The Yukon government will be introducing an energy retrofit loan program that will allow Yukoners to achieve increased energy-efficiency savings in private residences and commercial buildings. Our Liberal Caucus supports the government's efforts to reducing greenhouse gas emissions and mitigate climate change.
Youth panel on climate change. Our Liberal Caucus is excited to see this development, as youth across the territory have made their voices heard loud and clear about the need to address climate change.
Tribute to Goodie Sparling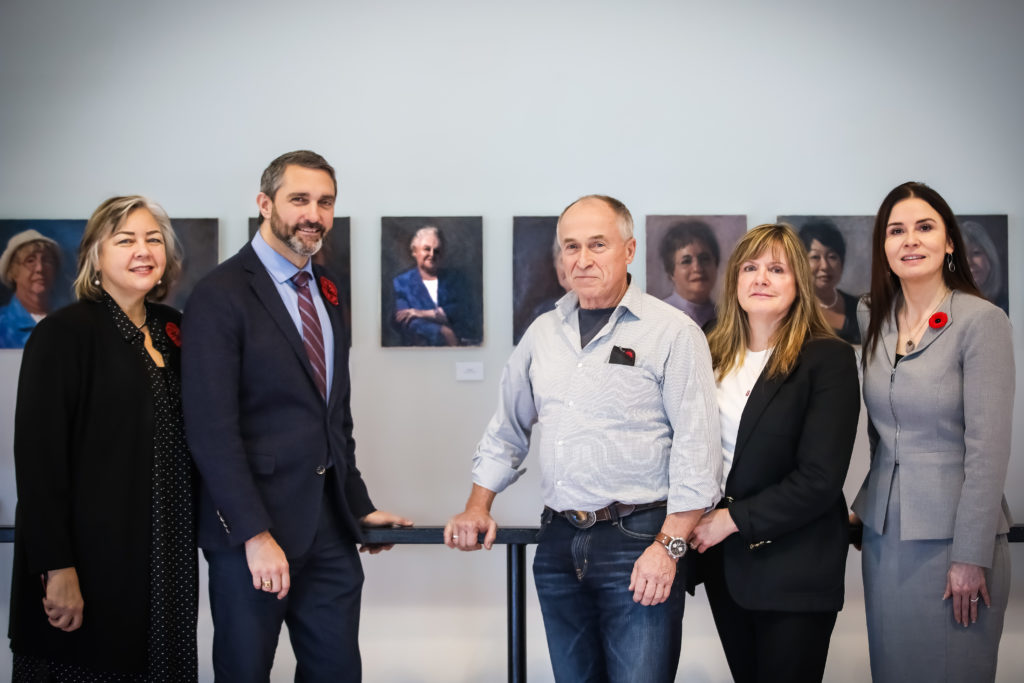 Jeanie Dendys, Minister of Tourism and Culture, gave a tribute to the late, great Goodie Sparling in the Legislative Assembly on Tuesday.
I rise today on behalf of the Yukon Liberal government to pay tribute to the late Goodie Sparling who passed away November 5, 2018. I was honoured to host the family and friends of Goodie today so that we could celebrate her life together. She did so much for our community and she is someone I admire greatly. I would like to thank Joe for sharing personal stories. I know there are so, so many more that you could share. Goodie was a mother, a grandmother, a community leader, an advocate for the preservation of Yukon history and culture, a small business owner, a dedicated volunteer, and a good, good friend to many.

an excerpt of Minister of Tourism and Culture Jeanie Dendys' tribute to Goodie Sparling
Leave for victims of domestic violence
Community Services minister John Streicker announced this Liberal government's commitment to making domestic violence leave available in the Yukon through a ministerial statement on Tuesday.
Yukon has rates of domestic violence three times greater than the national average, and indigenous people in the territory experience this crime at rates up to four times greater than nonindigenous Yukoners. Even still, this crime is often underreported due to many complex and systemic barriers, which sometimes include a lack of support in the workplace. Reducing job and financial insecurity as a barrier that victims face will help to support long-term healing and stability of victims of domestic violence.

Minister of Community Services John Streicker
Our Liberal Caucus is looking forward to the Yukon government introducing the new leave provisions in 2020.
Yukon University Act passes 2nd reading
We are pleased to see the Yukon University Act pass 2nd reading, and we eagerly anticipate the establishment of Canada's first university North of 60.
The legislation includes provisions ensuring Yukon University remains a hybrid institution offering both university-level programs and college-level programs. The Act also clarifies the responsibility of Yukon University to honour and support reconciliation with Yukon First Nations.
Spooky carbon rebates
Yukoners received their first carbon rebate deposit on Halloween.
We are delivering on our commitment to return all carbon pricing revenues to Yukoners. Our made-in-Yukon carbon rebate is designed to be revenue neutral and returns more money on average than Yukoners pay in levies. It supports us all to make choices for a greener future for our territory.

Premier Sandy Silver
Any Yukoner who filed a 2018 Yukon income tax return is automatically eligible to receive $43 in the first rebate payment this past week. Families will receive their rebates as a combined payment per household.
The second rebate payment of $43 will be delivered April 30, 2020, with another quarterly rebate of $48 in July 2020. Yukoners living outside of Whitehorse will receive an additional supplement of 10 per cent. Rebate payments will increase in line with the federal price on pollution.
On average, the rebates will pay proportionally more to Yukoners than individuals pay in carbon pricing levies.
A tribute to good eats (the Yukon Culinary Festival)
Ranj Pillai, minister of Economic Development, rose in the legislature this Wednesday to pay tribute to the Yukon Culinary Festival, which was established in 2013 by the Tourism Industry Association of Yukon and has blossomed into a well-attended annual event.
Year after year, the festival and its associated events continue to deliver high-quality food and experiences and boost Yukon's reputation as a culinary destination. Mr. Speaker, in fact the festival was included in the Forbes Travel Guide list of Canada's best summer food and drink festivals, a feature in The Globe and Mail stated that Yukon's culinary scene is one of the most unique in the world, and lifestyle website brit.co named the festival one of the top 10 most delicious foodie festivals around the world. All over the world, attitudes and interest in food are shifting. People are becoming more aware and conscious of where food comes from and whether it has been sustainably raised and harvested or what cultural associations it carries with it. Yukon has much to offer, with an array of locally foraged, produced, and harvested food products and incredibly unique northern ingredients and talent. It's exciting to see the emerging importance and focus placed on culinary tourism and eating local.

Minister of Economic Development Ranj Pillai
Check back for next week's wrap of happenings in the Yukon Legislative Assembly and other news from the government.