So much was accomplished in our 30 day sitting. Catch up on the end of Fall session of the 34th Legislative Assembly below…
Seven bills passed
The Honourable Angélique Bernard, Commissioner of Yukon, assented to seven bills that passed during the fall sitting. Highlights include:
Bill No. 200, the Second Appropriation Act 2019–20, which is a supplementary budget that includes $43.3 million in capital expenses to complete infrastructure projects and keep up with growing housing demands across the territory, and $19 million to address this past year's long wildfire season;
Bill No. 2, the Yukon University Act, which will enable Yukon College to transition to Yukon University and become Canada's first university in the North;
Bill No. 3, the Tobacco and Vaping Products Control and Regulation Act, which will replace the Smoke-Free Places Act and increases the age for purchase of tobacco and vaping products to 19 years old;
Bill No. 5, the Liquor Act, which modernizes Yukon's liquor laws and balances social responsibility with economic opportunities; and
Bill No. 6, the Act to Amend the Corrections Act, which addresses segregation within Yukon's corrections system, making Yukon a Canadian leader in segregation laws.
This has been a very productive sitting. Exciting initiatives are underway, such as the creation of the first university north of 60 and a new ambitious plan to reduce greenhouse gas emissions over the next 10 years in light of the climate change emergency we are facing in Yukon. My colleagues and I continue to focus on modernizing our laws to support a progressive and inclusive Yukon that promotes the wellbeing of all Yukoners.

Premier Sandy Silver
Additionally, two other bills were passed and assented to. These include:
Bill No. 4, the Act to Amend the Elections Act, which will enable a more complete and accurate permanent register of electors;
Bill No. 7, the Technical Amendments Act, which amends the Crime Prevention and Victim Services Trust Act, the Jury Act and the Safer Communities and Neighborhoods Act.
The spring sitting will start the first week of March 2020.
Unveiling of new Yukon Permanent Art Collection pieces
Tourism and Culture Minister Jeanie Dendys helped unveil the 11 new pieces added to Yukon's Permanent Art Collection this week.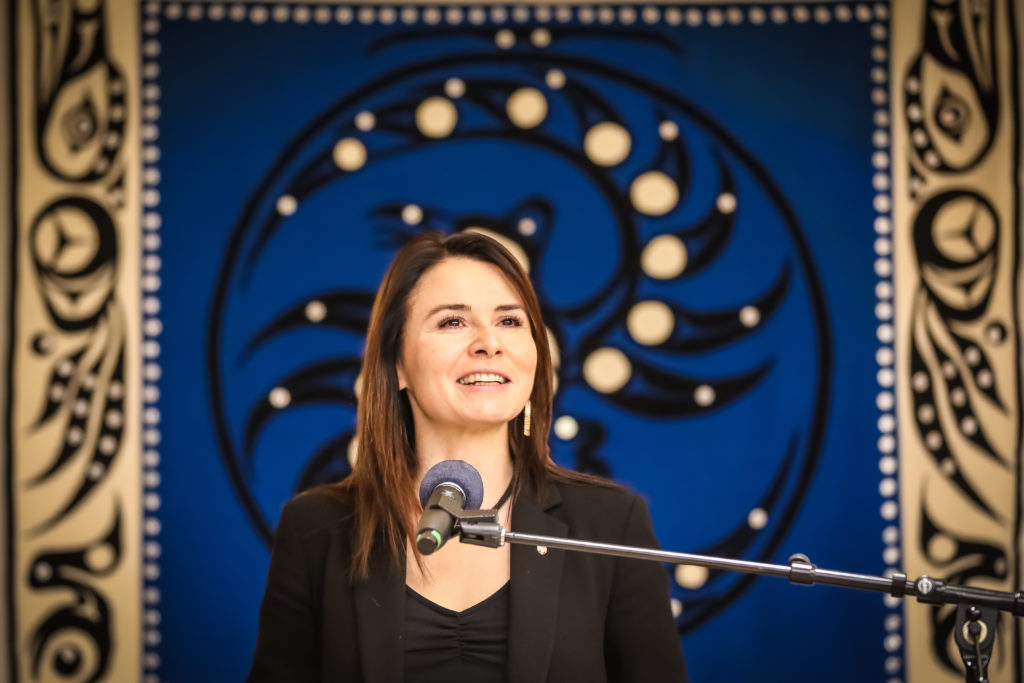 These new works added to the Yukon Permanent Art Collection beautifully reflect the many elements of our shared northern experience. It is wonderful to broaden the reach of our public displays and I am proud we have partnered with Yukon College to showcase this exhibition.

Minister of Tourism and Culture Jeanie Dendys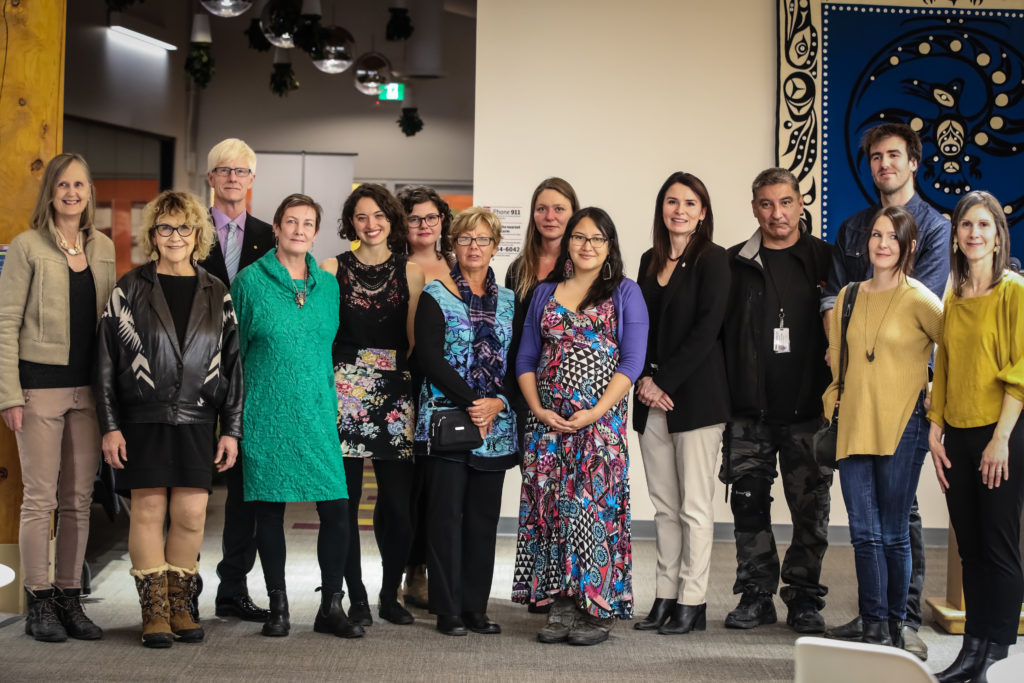 Our Liberal caucus encourages you to check out the collection for yourself at Yukon College's innovation centre.
16 days of activism against gender-based violence
Minister John Streicker gave a tribute in the Legislative Assembly to 16 days of activism against gender-based violence, which is an international initiative to raise awareness and educate ourselves on the violence that women, girls and LGBTQ2S+ folk experience every day.
We must remember that ending gender-based violence is not a women's issue. The role of men in ending violence is critically important. Campaigns such as White Ribbon and the Moosehide campaign call on men to address gender-based violence. I would like to invite all my male colleagues and all Yukon men to take a stand on gender-based violence. Get involved. Support an organization leading this work. I would also like to invite all Yukoners to attend the upcoming events that are part of this year's campaign.

Minister John Streicker
A call for unity
Our Liberal caucus was disappointed to see the Member for Lake Laberge make an off-mic comment during the assembly on Tuesday telling Premier Sandy Silver to "go back to Antigonish".
We strongly believe this sort of divisive gatekeeping has no place in Yukon. Whether you were born and raised here or life's journey led you to this beautiful territory – if you live here, you're a Yukoner to us. No one is more of a "real" Yukoner than anyone else.
As an Indigenous person born in Yukon, the comment that was made in the Legislative Assembly today was absolutely unacceptable and not one that we will tolerate.

Minister Pauline Frost addressing media after the comment
Wishing you a happy holiday