Premier Sandy Silver was in Ottawa this week to meet with several federal Ministers.
The Premier discussed the details of Yukon's carbon pricing plan with Minister of Environment and Climate Change Catherine McKenna.  Our government continues to work with the Government of Canada to finalize details of the carbon pricing rebate, which will see all carbon pricing revenues collected by the federal government returned to the pockets of Yukoners. As was announced last week, carbon pricing in Yukon will come into effect on July 1, 2019.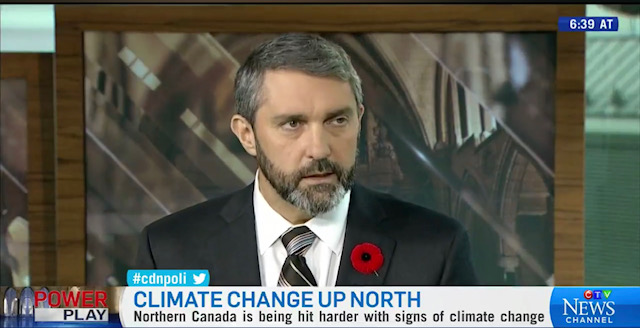 Equality of Spouses Statute Law Amendment Act (2018)
This week in the Legislative Assembly, we were pleased to receive unanimous support for Bill 21, the Equality of Spouses Statute Law Amendment Act (2018), which amends nine Yukon laws to be inclusive of lesbian, gay, bisexual, trans, queer, and two-spirited plus Yukoners.  This Bill is part of our ongoing work to make our laws inclusive of people of all sexual orientations, all gender identities and all gender expressions.
"This Act marks a significant milestone in our work to make Yukon fair and equal for everyone. Including LGBTQ2S+ people in the language of our laws is not a courtesy; it is a right. Our government will continue to modernize our legislation and policies to make them non-discriminatory and inclusive of all Yukoners."

-Minister responsible for the Women's Directorate Jeanie Dendys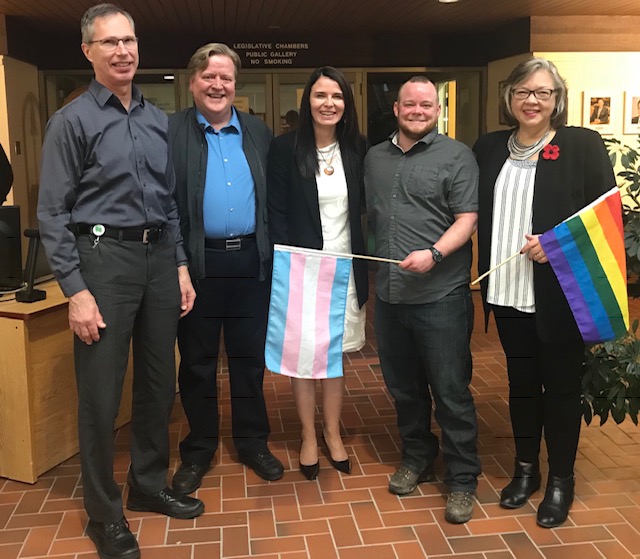 Mifegymiso
On Oct. 31, the final day of Women's History Month, Minister of Health and Social Services Pauline Frost announced that the Government of Yukon is now offering universal coverage of Mifegymiso, the medication used for medical abortions. This will reduce barriers and provide more equal access to those who require this medical service. Mifegymiso has maintained an outstanding safety record throughout the world for 30 years and provides a safe and accessible alternative to surgical abortion. Offering Mifegymiso at no cost is one way to ensure that Yukon women can access the best possible care for their sexual and reproductive health.
In our ongoing spirit of collaboration, Copperbelt North MLA Ted Adel, Minister John Streicker and Minister Pauline Frost all spoke in support of a motion brought forward by the NDP to reduce the presence of single-use plastics in our environment. Our Liberal Caucus supports working with local businesses, consumers, municipal and First Nation governments to, reduce the use of single-use plastic food and beverage containers including straws, utensils and lids, and reduce the distribution of single-use plastic bags.
Yukoners have all been to potlucks at community halls, or public meetings were free coffee, tea and snacks have been provided. Our Liberal government believes we can all change our behaviour to ensure 'free' means plastic-free as well.
ATIPP and the IPC
Yukon's Information and Privacy Commissioner Dianne McLeod-McKay appeared as a witness in the Legislative Assembly to discuss the proposed new Yukon Access to Information and Protection of Privacy Act in Bill 24. The Commissioner engaged extensively in the development of the proposed act and helped to make the Bill stronger and better. This was the first time the Information and Privacy Commissioner has appeared as a witness and reflects our government's commitment to making government more open, transparent and accountable.
When the ATIPP Act was amended in 2012 under the previous Yukon Party government, the Information and Privacy Commission was not allowed to appear before the Legislative Assembly to answer questions from elected officials. When Commissioner appeared as a witness this week, the Yukon Party complained about the amount of time made available to ask questions only to run out of questions well before the allotted time had run out.