New passenger bridge at the Whitehorse Airport
This week the government announced the replacement of a passenger bridge at the Erik Nielson Whitehorse International Airport. Work on this project will begin this week and will wrap up by mid-November.
"Hundreds of passengers use the Erik Nielsen Airport every day for business, travel and to stay connected with friends and family.  A new passenger bridge will ensure these travellers reach their destination safely and efficiently.  Strategic investments to enhance our airport infrastructure are important to meet the current and future needs of our communities."

-Minister of Highways and Public Works Richard Mostyn
Shakwak Funding Application
Minister of Highways and Public Works Richard Mostyn has been working directly with the Alaskan Government to secure funding for the Shakwak project, the road from Haines, Alaska to Beaver Creek. In July, the Alaska Department of Transportation & Public Facilities Commissioner Marc Luiken and Minister Mostyn collaborated on an application for a U.S. Better Utilizing Investments to Leverage Development (BUILD) grant, requesting the maximum available amount of $25 million (USD). A decision is expected this December.
"This grant is a great example of cooperation with our Canadian friends. Thanks to the Yukon government for reaching out to partner on this mutually beneficial project – we're neighbours. Working together makes things easier."

-Alaska Governor Bill Walker
Cannabis Retail
With the federal legislation legalizing cannabis coming into effect last week, the Yukon Government opened its retail cannabis store. The first week saw 4,126 people walk through the doors of the store and over $160,000 in sales. Our priorities have been to displace the illicit market but also to focus on the health and safety of Yukoners, especially to protect our youth. The government has detailed information available in store and online to help Yukoners make safe, informed decisions around cannabis consumption. Learn more: Cannabis in Yukon.
"The first week of operations saw over $160,000 in sales.

Our priorities have been to displace the illicit market but also

to focus on the health and safety of Yukoners, especially to

ensure the care of our youth."

-Minister responsible for the Yukon Liqour Co. John Streicker
Women's Directorate
Last week Minister responsible for Women's Directorate Jeanie Dendys announced a joint funding collaboration to support three Indigenous women's organizations in Yukon: the Liard Aboriginal Women's Society, the Whitehorse Aboriginal Women's Circle, and the Yukon Aboriginal Women's Council.
Women's History Month
October marks Women's History Month in Canada. On Oct. 23rd Minister Dendys rose in the House to tribute Kate Carmack, who will officially be inducted into the Canadian Mining Hall of Fame in Toronto this January.
We are very lucky territory with a rich history of women in leadership, from matrilineal indigenous cultures to politician's glass ceiling to contributors to our Yukon story like Kate Carmack.  Women have played a key role in shaping the territory, and we are better for it.  Perhaps next time we take our families and visitors to Bonanza Creek, as Rabbit Creek is now known, we can take a moment to recognize Kate Carmack and how she impacted the life of everyone who calls Yukon their home.
-Minister responsible for the Women's Directorate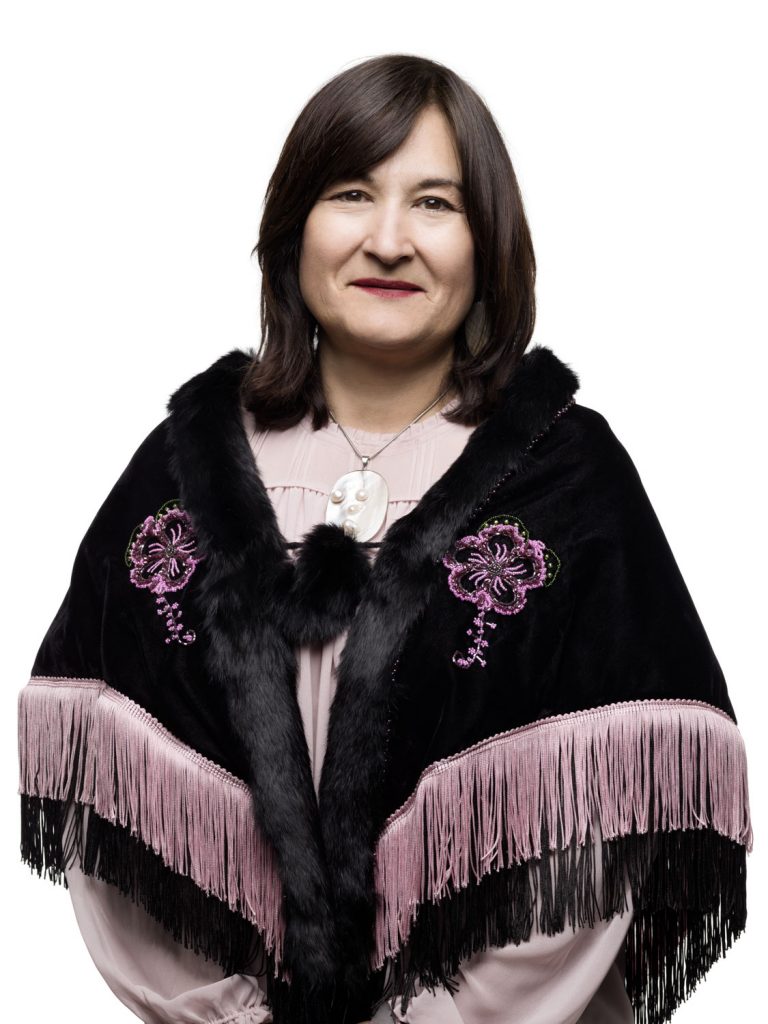 Yukon Housing Corporation increases funding for rent subsidies
The Government of Yukon announced the Yukon Housing Corporation's rent supplement program is being increased by $200,000, with $100,000 dedicated to rent subsidies for Yukoners experiencing homelessness. This program currently helps over 100 Yukon families to pay rent by providing a rent subsidy to individuals and families eligible for social housing who live in private market rental housing. The increase in funding will help up to 8 additional families per year access rental housing.
Whistle Bend Place
This week Minister Frost and MLA for Porter Creek Centre MLA Paolo Gallina were at Whistle Bend Place to welcome its first resident, Mrs. Norma Hall into her new home.
"It was heartwarming to receive gratitude and compliments for the services our Home Care team has provided to Norma Hall; thank you to all for ensuring our seniors receive the utmost in care. Norma is a breath of fresh air; our visit with her provided us with a good perspective. Mahsi."

-Minister of Health and Social Services Pauline Frost