Since forming government, our Yukon Liberal caucus has been working to improve the lives of all Yukoners by listening to our communities, taking action on affordable housing, and supporting investment in infrastructure across the territory.
Highlights from the first 8 months: Investing for Healthy Communities
Left: MLA Pauline Frost and MLA Richard Mostyn visiting the community in Old Crow
Right: MLA Jeanie Dendys and MLA John Streicker having lunch with Watson Lake Chamber of Commerce
1. Listening to communities
Our Yukon Liberal caucus believes in local solutions for local issues. Our caucus remains committed to listening to Yukon communities.
MLAs Don Hutton, Sandy Silver, Jeanie Dendys, Ranj Pillai, John Streicker and Pauline Frost all attended the Association of Yukon Communities Annual General Meeting in Faro this May. Our MLAs have also made trips to hold meetings and discussions in dozens of communities across the territory.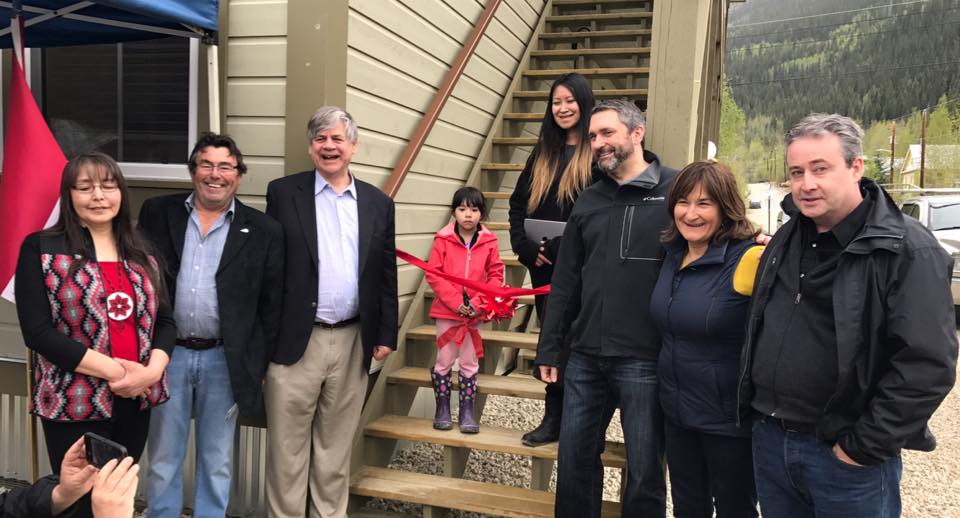 MLAs Sandy Silver and Pauline Frost with Chief Roberta Joseph, Mayor Wayne Potoroka and MP Larry Bagnell at the opening of the new Klondike Development Organization

 

affordable 8-plex in Dawson City, which was funded in partnership with the Yukon and federal governments.
2. Action on affordable housing for all Yukoners
Our Liberal caucus is taking action on our commitment to ensure all Yukoners have access to affordable housing. In June, MLA for Klondike Sandy Silver and MLA for Vuntut Gwitchin Pauline Frost were pleased to participate in the opening of a new eight-unit affordable rental housing project in Dawson City. The affordable housing project was built in partnership with Klondike Development Organization, and the governments of Yukon and Canada.
This spring, the governments of Yukon and Canada announced funding for affordable rental housing projects will be provided to Carmacks and Watson Lake. Habitat for Humanity Yukon also received support from both governments for work on two, 4-unit homes for eight low income families in Whitehorse.
3. Keeping life affordable for Yukoners
Our Liberal caucus was pleased to support the renewal of the Interim Electrical Rebate this year, to help keep electricity bills affordable for Yukoners.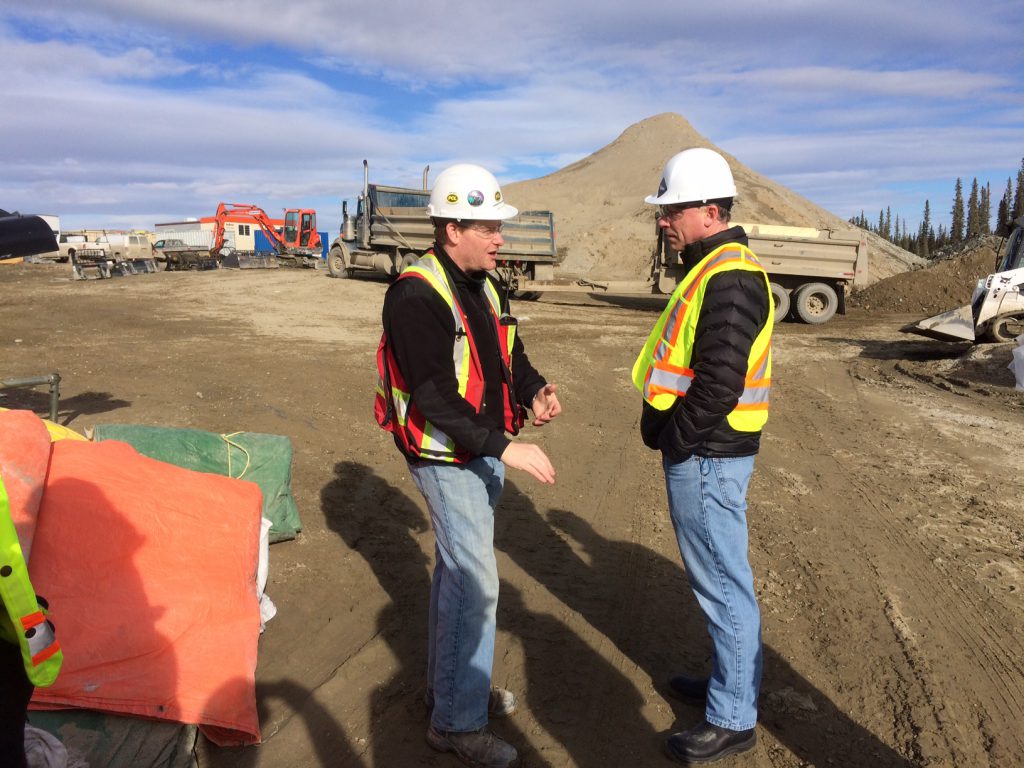 MLA Richard Mostyn tours the Whistlebend Continuing Care Facility
4. Supporting Yukoners through investment in infrastructure
Healthy and livable communities require proper infrastructure. Our Liberal caucus is proud to support investment in improved infrastructure for all Yukon communities.
The 2017/18 Budget includes commitments to bridges, roads and improved community infrastructure. Beginning in 2018, the territorial and federal governments will invest almost $600 million in new funding dollars specifically directed to infrastructure projects.
5. Action on our commitment to improved mental wellness services in communities
Our caucus remains committed to increasing support for mental wellness and home care in Yukon. The 2017/18 Budget includes funding for 11 new full-time addiction and mental wellness workers in eight communities across the territory. This past December, the three territories negotiated for an additional $36.1 million over 10 years in additional funding for mental wellness and home care from the federal government.
Read highlights on our people-centered approach to wellness.