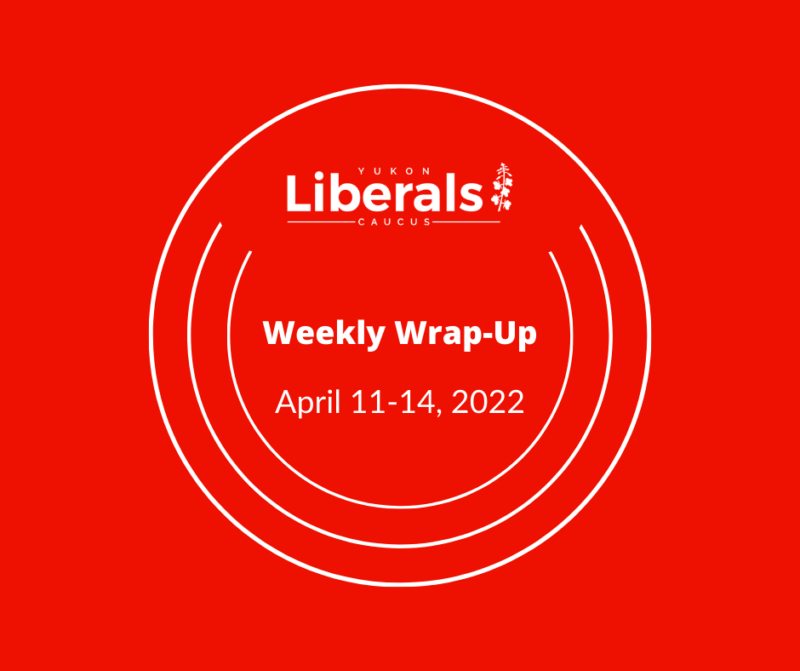 This week, the Yukon Liberal government welcomed two federal Ministers to the territory to announce our shared work to support Yukoners and build a stronger territory.
On Monday, federal Minister Jonathan Wilkinson joined Premier Sandy Silver, Minister John Streicker, MP Brendan Hanley and Tlingit Homeland Energy Limited Partnership President and CEO Peter Kirby in announcing over $32 million in federal support for the Atlin Hydro Expansion project. Over the next three years, the Yukon Liberal government will invest an additional $50 million towards the project, which will expand the Yukon's renewable energy capacity and keep electricity rates affordable for Yukoners.
Yesterday, federal Minister Bill Blair met with Minister Richard Mostyn, Mount Lorne-Southern Lakes MLA John Streicker, MP Brendan Hanley to visit Marsh Lake and tour some of the areas impacted by last year's historic flooding events. The Yukon Liberal government has started to prepare for this year's flooding and fire seasons earlier than ever before and we are ready to support communities should they need it. The Yukon government continues to work closely with the federal government and Public Safety Canada to ensure our communities remain safe and protected.
The Yukon Liberal government also updated Yukoners on:
The new Wood Street School dress code that was created through the partnership of students and the school administration.
The former Wolverine Mine site and the ongoing work to treat water, maintain infrastructure and address any urgent site needs.
The ongoing work under the new 10-year Yukon Parks Strategy that is expanding our parks system and offering new services to Yukoners.
The Chronic Conditions Support Program that provides client-centred programming to help Yukoners with chronic health conditions live well and plan for the future.
Yukon Liberal MLAs also paid tribute to National Wildfire Week, National Public Safety Telecommunications Week, Early Childhood Educators, International Day of Pink, the 25th anniversary of the Yukon Beringia Interpretive Centre and Bill Thomas.
Find out more about our work in the Legislative Assembly and tune in here: https://yukonassembly.ca/