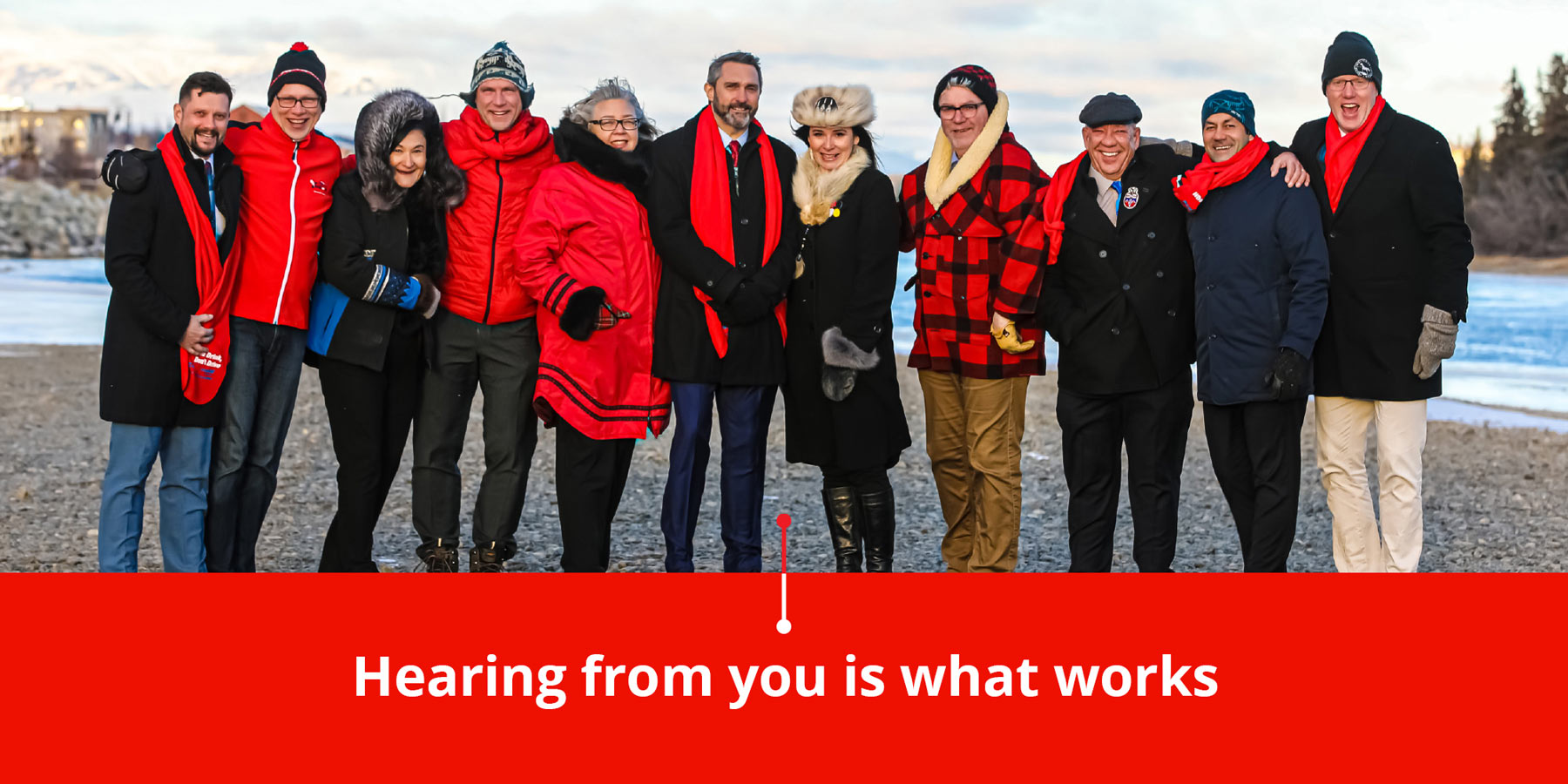 Your voice has made a difference in our work and that work continues. Our lines of communication are open and we are finding new ways to connect with you. Join us at our second Virtual Town Hall to discuss the Our Clean Future action plan.
Yukon Liberal Caucus Virtual Town Hall
Thursday, October 29th
7:00 pm until 8:30 pm
Hosted via Facebook Live. Simply visit the Liberal Caucus Facebook page to find the event.
https://www.facebook.com/yukonliberalcaucus
You can join at any time. Our MLAs Ranj Pillai, Pauline Frost, Richard Mostyn and Paolo Gallina will be in attendance. They will be reading your comments and answering questions in real time.
If you do not have access to Facebook, you can submit your questions via the form on our Contact Us page.
We look forward to your participation.
Hearing from you is what works.